Our Mission
To provide the street dogs of Kuwait with food, a chance of a better life, and give them the love, respect and home they deserve.
---
Check us out on social media
Click on our logo below to check our Instagram
WE ACCEPT ALL FURRY FRIENDS
HELPING ANY DOG IN NEED
HELPING KUWAIT DOGS GET NEW HOMES
At Adopt A Street Princess, we provide a community service by sheltering Kuwait dogs and giving them a temporary home, before finding the right match to adopt them and move them to their new, permanent homes.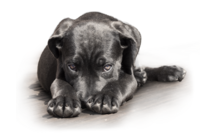 We foster, shelter, nurture, feed, neuter/spay, provide medical care & vaccinations, socialize and help abandoned dogs in Kuwait in every possible way. Our goal is to find the perfect match for these dogs where they can live happily in nice and loving homes.
ADOPT YOUR DOG TODAY
We do not just give dogs away to people, we have to make sure that the person and dog match, and that the dog will be having a nice life. We follow up with people after adoption, provide help and support and give advice when needed.
We have had hundreds of success stories, let yours be the next one.
Already have a dog, or can't adopt a dog?

Please consider donating money, furniture, dog food, or any other form of support to keep this non-profitable shelter providing this great community service in Kuwait.
For adoption or donation enquiries, please check our Instagram account in the link below, or contact us on mobile/whatsapp at +96569983197.
HOW WE DO WHAT WE DO
AASP maintains a wonderful facility, purpose built for the dogs. We have a purpose built shelter to ensure the comfort and wellbeing of all dogs, taking utmost care of them, and giving them a safe, fun and clean environment. Kuwait rescued dogs are regularly checked by a professional vet, vaccinated, tagged and registered with a microchip, issued a passport with full details and vaccination records, neutered/spayed, and regularly groomed. They are fed quality food according to their needs, and are checked against allergies and other medical conditions.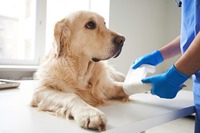 Rescue dogs are not offered for adoption until they are deemed ready. Aggressive or unsocialized dogs receive proper care and training until they become adoptable. AASP would assess a person's need, circumstances, and dog's future living conditions, as well as the dog's behavior, before deciding the right fit for adoption.
AASP also provides advice and help after the adoption. We give proper support to overcome those challenging first few weeks and continue their support as long as is required. We answer any queries or questions through whatsapp, phone or email, and in case things do not work out, the dog can be returned to the shelter.
SEE HOW YOU CAN HELP US
GET INVOLVED AND SAVE LIVES
4pawz work with us supporting the rehoming of stray dogs in Kuwait.
4pawz is Kuwait's first luxury pet boutique, providing elite exclusive products, unique grooming pet spa services, healthy fresh all natural pet food, and much more...
for more information, you can check them using the below links.