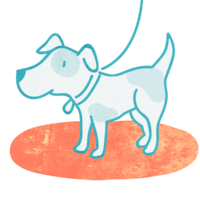 You have a dog or found a dog who you want a safe place for. Than you have the option to ask the shelter if a place is available.
Send photos and info of the dog by whatsapp to us. We will answer fast if it is possible to surrender to us or not.
If a place is available than please understand that there will be a surrender fee.
Why do we charge a Surrender fee?
Well firstly to explain, we are the largest dog shelter in Kuwait running proudly for over 6 years having saved thousands of dogs. When you surrender your dog to us, we are taking full responsibility for that life, which means we will provide indefinite accommodation at our shelter where they will be fed, cleaned and looked after, including any vaccinations, deworming, antiparasit treatment, microchipping and registration and medical treatment when needed. We will also actively work to get the dog adopted into a new loving home in order to have a fresh start at life. We are also proudly a non-killing shelter, which means we never give up on the dog, and if they are not adopted here in Kuwait, they are either transferred to our partner shelters in Germany or they are looked after until their last days.
Of course to provide this service costs a lot of money, and although we are a charity and a non-profit organisation, we still have bills to pay, including rent, staff salaries, food, medicine, the bills are really endless... and sadly no one gives us anything for free.
Therefore the only way to keep running our charity work and to take over the full responsibility of this dog from you is to charge a minimal surrender fee.
As well as donations, we rely heavily on support from the community. The surrender fee is really the minimum amount we ask for in exchange for this service and a higher donation is always encouraged and welcome, as this is normally nothing compared to the cost of looking after your dog and the money we invest in taking care of them and the effort to find them a new loving home.
We can only take a dog in with a filled surrender form (filled from owner of the dog or person who found the dog) and copy of id card additional to the surrender fee.
❗️After a dog is surrendered the ownership will be with the shelter not with preowner anymore. We invest lots of work and efforts to find new loving homes. Therefor surrendered dogs are not available to be returned once surrendered❗️

If you adopted a dog from us, and you want to return that dog to the shelter, and the 1 month dog exchange or returning time is over (date on adoption form), you need to pay the same surrender fee as mention.
🐶 Surrender fee 100 kd 🐶